Get your free Starter Kit.
Order in 60 seconds.
Based on feedback from our 1 million+ creators, we've hand selected the tools you need to get started with Qr. Free for a limited time, just pay shipping.
No need to decide how you'll use your codes right now. The Starter Kit will guide you through the quick set up process.
Create your Starter Kit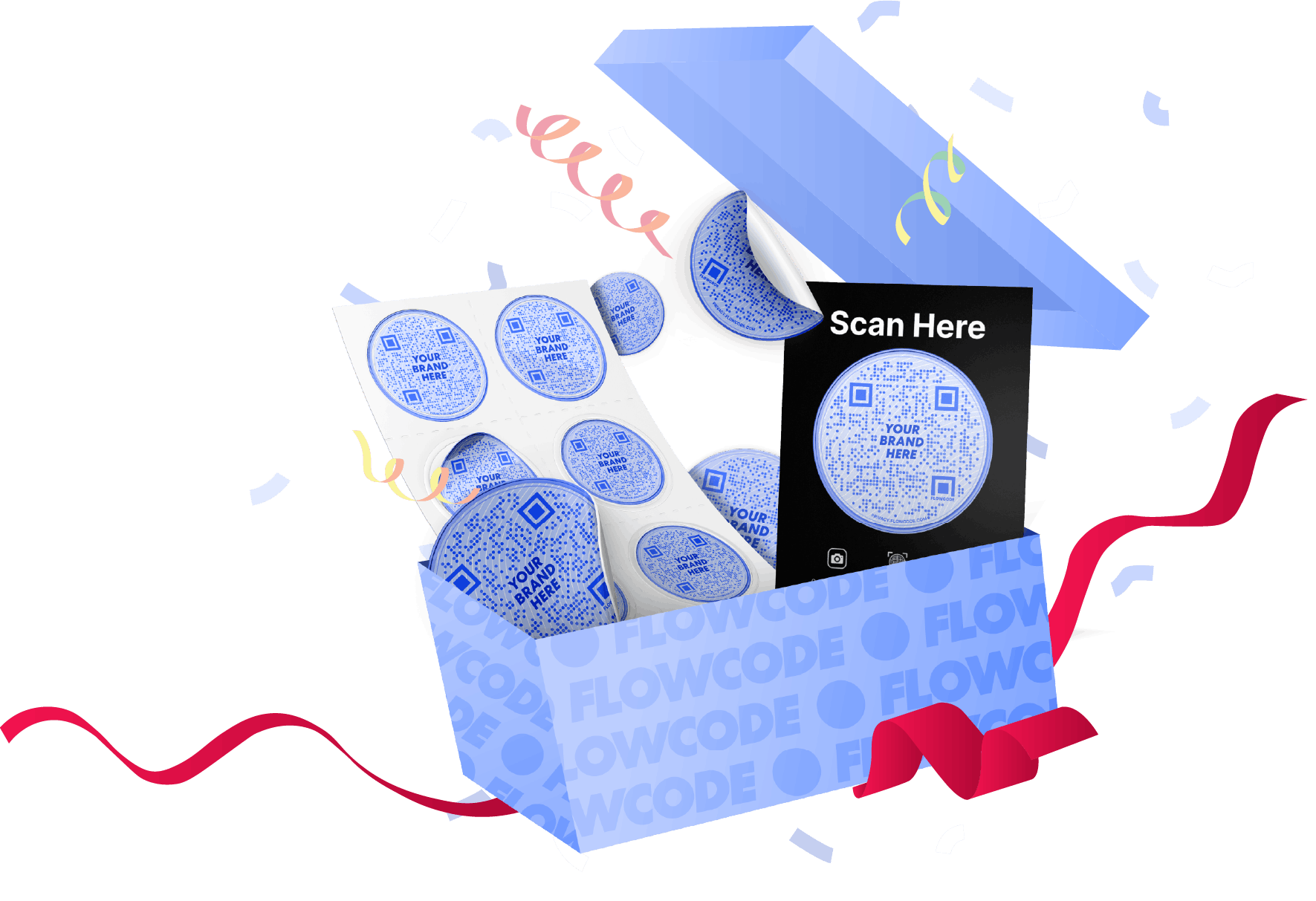 Flowcode is the next generation of QR codes
Flowcodes never expire and scan on all devices, no app required
Select up to 3 colors, click a color to deselect it
Add a logo (optional)
Flowcodes with logos have a higher rate of engagement.
Max size: 5MB
Input information to get your starter kit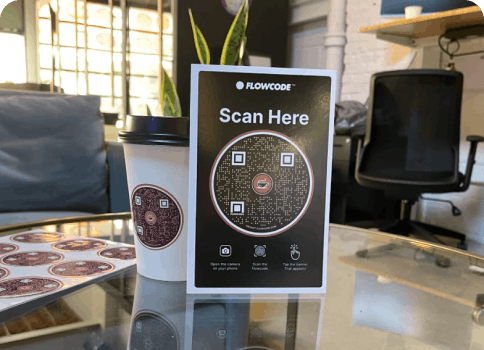 Send your audience anywhere
With Flowcode QR Codes, you Instantly and magically connect your audience to your digital universe.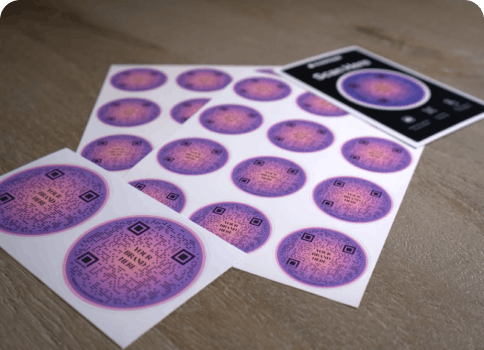 Display your 
Flowcode
QR codes that are printed and properly displayed get 30% more scans!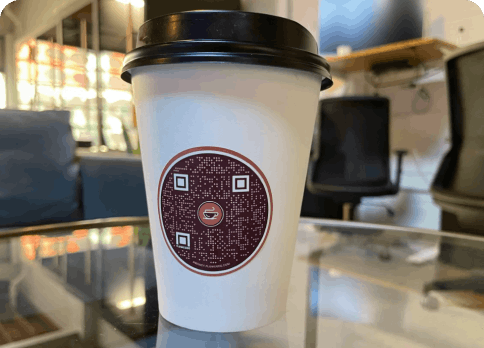 Connect to everything, not just one link!
Your QR code is being scanned by a phone, so make sure that the post-scan experience works on a mobile device.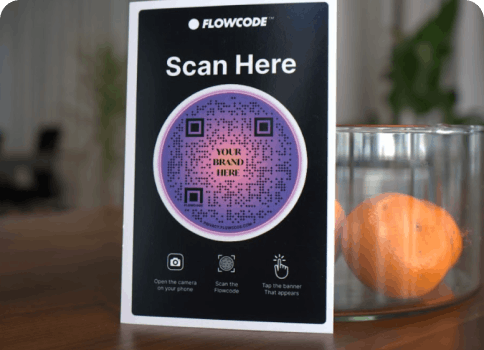 Test your code
Test your QR code on multiple device types to ensure there aren't any issues.
What's Included:
1 5.5" x 8.5" Flyer
6 2" Stickers
2 3" Stickers
FAQ's
What is a QR code?
QR code or "Quick Response code" is a type of barcode that stores information as a series of pixels and can be read by a mobile device. QR codes allow you to connect your audience to a digital destination through their smartphone.
What are the benefits of QR Codes?
QR codes allow you to connect with your audience through their mobile phone. Your QR code can promote your website, send viewers to a promotion, showcase a video, document, menu, or any other digital experience.
Are QR codes free?
Most QR codes are usually free for a limited time window. With Flowcode, your first 10 QR codes are free, last forever, and can be updated anytime.
How can I use QR codes for my business?
QR codes have become a popular tool for marketers because of the versatility they offer. You can set a QR code to scan to almost any digital experience including:
A website.
Customer contact collection.
Download an app on the Apple App Store or Google Play.
A menu or order form.
A PDF.
A video, audio track, or blog.
Access Wi-Fi by storing encryption details such as network ID and password.
Sending and receiving payment information.
How do QR codes work?
All newly released smartphones have built-in QR readers so there's no longer a need to download a QR reader app. All you need to do is open your smartphone's camera, point it at the code, tap the dropdown banner, and you'll be taken to the QR code's scan destination.
How long will it take to recieve my Starter Kit?
After ordering, your starter kit will arrive in 5 to 7 business days.
What do I do when I receive my Starter Kit?
Open up your package. Scan one of your Flowcodes with your phone, and follow the on screen instructions. First, you will decide where people will be directed when scanning. Next, you will simply sign up for a free flowcode account. From then on, anyone that scans your Flowcodes will be directed to the destination(s) you inputted.
What is the quality of the stickers and flyer in the Starter Kit?
Stickers: 2 mil white water resistant long lasting permanent label. High opacity (no see-through), high strength, and stability. Cleanly removable, but not for reposition. Flyer: Printed 4/0. Amazing print quality and durability.
Question not answered? Contact us at 
Used by over 10,000 businesses and 5 million individuals across 100+ countries with proven results.
---